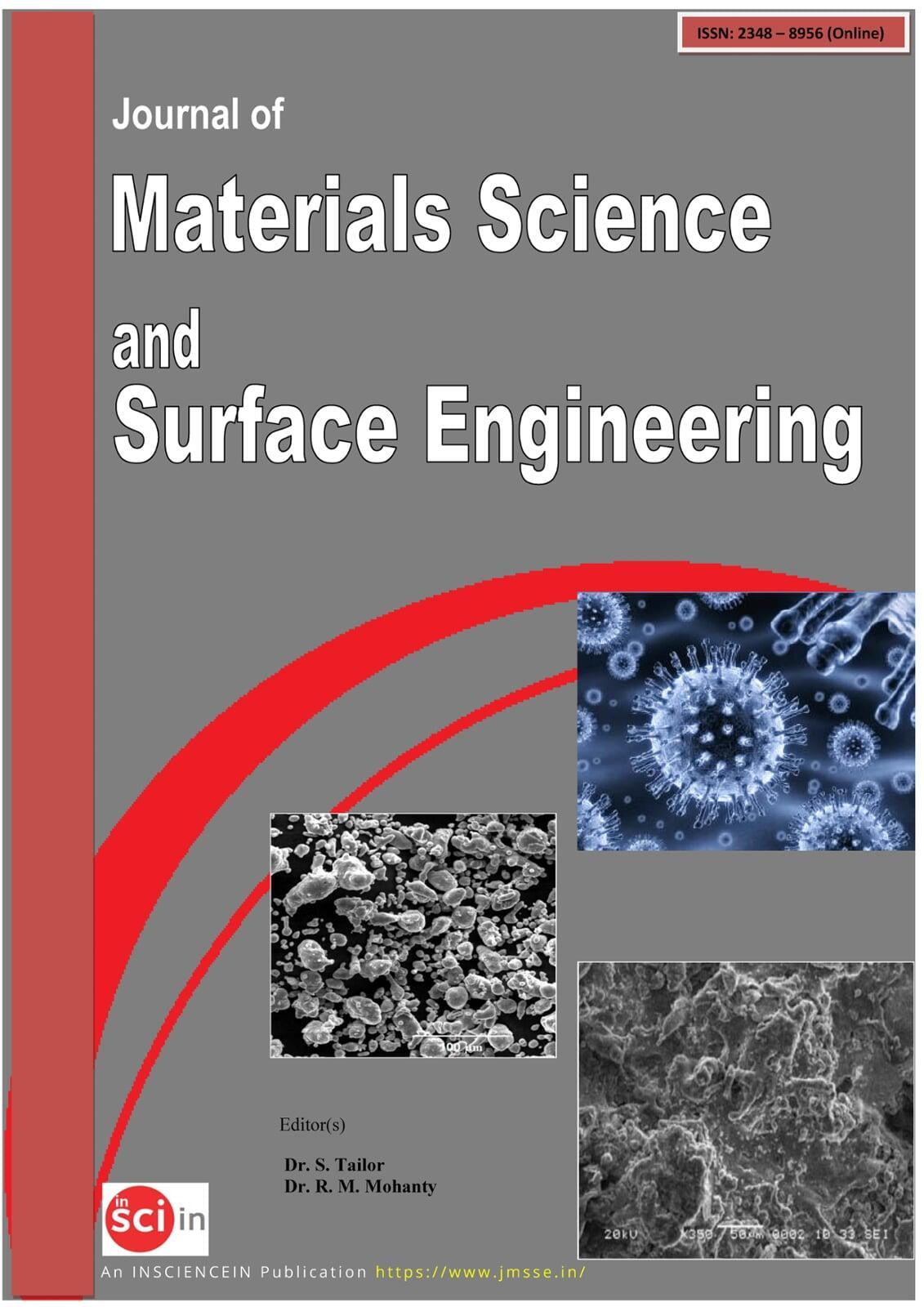 Journal of Materials Science and Surface Engineering
Publication schedule: C
ontinuous publishing Model from 2022.
---
Editor-In-Chief: Dr. Satish Tailor
Dpty. Editor-In-Chief: Dr. R. M. Mohanty
Under Evaluation for inclusion in Web of Science
The J Mater Sci & Sur Engg (JMSSE) is a Continuous published principal online international open access journal intended to publish top-quality Peer-Reviewed research papers in the fascinating field of Materials Science and Surface Engineering. This interdisciplinary journal provides a platform for researchers to share their original and innovative findings, in addition to identifying methods of production and application that include, but are not limited to, Nano materials, Smart materials, Powder-Metallurgy & Processing, Materials for Coatings, Materials for Mechanical Engineering, Building materials and construction, Fusion & Fission Materials, High Temperature Resistance Coatings, Particular in the area of Structure, Synthesis and Processing, Characterization, Advanced-State Properties of Materials. JMSSE Covers Review Articles, Research Articles, Letter To Editor, Conference & Book Review, Notes and Short Communications. All the published articles are available for Download for Free. We are a Crossref member.

A Message to Our Readers, Authors, and Reviewers
We recognize that the COVID-19 pandemic is affecting everyone's daily lives and the global research community in unprecedented ways. Although some research activities are slowly resuming, many institutions remain closed, with researchers working from home under unusual circumstances. Our editorial teams also continue to work remotely. Throughout these challenging times, we aim to support our scientific community in any way possible. Given the possible disruption of experimental work, we kindly ask our reviewers to bear in mind that some experiments may presently be hard to carry out. Now more than ever, it is important to mention clearly which suggestions you consider to be essential. We are aware that authors and reviewers are doing their best to revise and review manuscripts given these circumstances and should you need extra time, please contact the corresponding editorial office without hesitation. Please accept the best wishes of our editorial teams for your ongoing health and wellbeing.
---
DOI:
https://doi.org/10.52687/2348-8956/
Every article is being given DOI. Thank you for your patience.
Aims and Scopes:
Provides Original Research, Review Articles And Rapid Communications In All Areas Of Materials Science & Coatings Technology;
Presents Conference And Symposia Proceedings Of Interest To Materials Scientists;
Offers High Quality Articles, Published Rapidly After Acceptance.
Technical Areas Concerned With JMSSE (But Are By No Means Limited To):
Smart Materials:
Materials For Space. Self Healing Materials. Nanocarbon Materials. Composites And Nano-Composites. Materials for Mechanical Engineering and performance, Ceramics/ Nanoceramics. Conducting And Conjugated Polymers. Electrochromic Materials. Liquid Crystals. Inorganic-Organic Hybrids Molecular-Level Smart Materials. Biomaterials. Electrochemistry. Catalyst Materials. Materials For Energy Conversion And Storage Devices/Systems, Science And Applications Of Primary And Secondary Batteries, Fuel Cells And Supercapacitors.
Powder Metallurgy
And Particulate Technology
, Metallic Particulate Materials, PM Tool Materials, Hard Materials, Powder Composites, Novel Powder Based Materials.
Nanomaterials:
Nanoparticles, Nanocrystals, Colloids, Sols, And Quantum Dots. Self- Assemblies And Directed Assemblies Of Moledules And Nanoparticles. Films, Membranes, And Coatings. Nanotubes, Nanowires, Nanofibers, Nanorods And Nanobelts. Nanoporous, Mesoporous, And Microporous Materials. Hierarchical Structures And Molecular-Particle Networks. Surface And Interface Sciences And Engineering. Nanomaterials (Atomic, Molecular, And Bulk) Characterization Techniques.
Surface Engineering & Coatings Technology:
Biocompatible Coating, Ceramic Coatings, Coatings For The Food Industry, Coatings For Optical Applications, Erosion Of Steel, Corrosion Resistant Coatings, CVD (Chemical Vapor Deposition) Deposited Coatings, Decorative Coatings, Electro-Deposited Coatings, Ion And Electron Beam Deposited Coatings, Laser Cladding, Magnetic Coatings, Multilayer Coatings, Hard And Wear Resistant Coatings, Plasma Deposited Coatings, Polymeric And Organic Coatings, Thermal And Plasma Sprayed Coatings, Thermal Barrier Coatings, Waterproof And Hydrophobic Coatings.
Fusion And Fission Materials:
Fission Reactor Materials, Including Fuels, Cladding, Core Structures, Pressure Vessels, Coolant Interactions With Materials, Moderator And Control Components; Fission Product Behavior, Materials Aspects Of The Entire Fuel Cycle, Materials Aspects Of The Actinides And Their Compounds, Performance Of Nuclear Waste Materials; Immobilization Of Wastes, Fusion Reactor Materials, Including First Walls, Blankets, Insulators And Magnets, Neutron And Charged Particle Radiation Effects In Materials, Including Defects, Transmutations, Microstructures, Phase Changes And Macroscopic Properties, Interaction Of Plasmas, Ion Beams, Electron Beams And Electromagnetic Radiation With Materials, Diffusion In Materials.
The

materials

and

technology

covered include: cement, concrete reinforcement, bricks and mortars, additives, corrosion technology, ceramics, timber, steel, polymers, glass fibres, recycled materials and by-products, sealants, adhesives.

Mathematical Modeling-Simulation Study Of Materials, Diffusion In Materials, Fusion And Fission Materials, Smart Materials, Nanomaterials, Surface Engineering & Coatings Technology And Properties.
---

The Benefits of Publishing In JMSSE Include:


Fast, Fair, Rigorous And Constructive Refereeing Process

Rapid Publication Times—Now Averaging Just 3 Months Or Less From Submission To Online Publication

Electronic Submission: Available

Dedicated And Internationally Recognizing Publishing Team

High International Visibility

All Published Articles Available Free Online

Free Colour In Electronic Version

Multimedia Enhancements, Such As Computer Simulations Or Video Clips, Can Be Added To Your Online Article.

PDF Offprints On Request.

Quick And Easy Reference Linking, Including Forward Citations With CrossRef.

Prestige And Commitment Of A Learned Society Publisher.​

---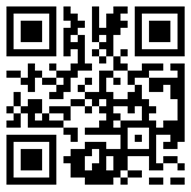 This work is licensed under a Creative Commons Attribution-NonCommercial-NoDerivatives 4.0 International License.